Post by Iroh II on Jan 2, 2019 17:31:48 GMT -5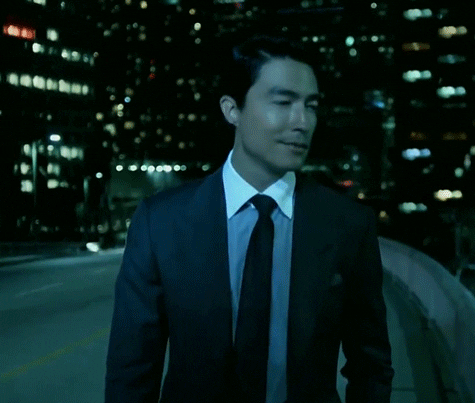 Iroh II, the youngest general in the United Forces and future Fire Lord. He joined the United Forces when he was 18 and since then has been around most of the world. He's helped save Republic City at least twice and now he's back, though not by his own choice. President Raiko has called in the United Forces to "assist" the police in dealing with the new Triad threat. Dealing with effectively becoming part of the cities law enforcement and a political prop for the President in one fell swoop, Iroh's not particularly happy but if there's one thing he's learned how to do it's soldier on.
Friends
Iroh is not the easiest person to make friends with, in formal situations, he tends to fall back on formal etiquette which is good for small talk, but not great for knowing him on a personal level. Most that know him on a less superficial level are those from his early days in the United Forces and in this instances he is much better company, often more relaxed and comfortable in his own skin. Those that manage to get to know him on that level, oftne know that he is loyal to friends as he is to those under his command
Enemies
A general in the United Forces and the next Fire Lord. He's got plenty of enemies to make his life interesting. Currently at the top of the list is the Black Hand Triad, that he is actively pursuing and trying to shut down. However he's no doubt got some enevious generals that think he doesn't deserve the accolades that he has, possibly even a few Fire Nation nobles that think that he should stop "playing soldier" and focus his attentions back of the Fire nation and that's just the larger picture enemies lol.
Lovers
Love is a complicated thing for Iroh. Officially he's the Fire Nation;s most eligible bachelor, but that is a double edged sword as any woman seen out with him more than once, is going to find herself in the newspapers as the potential wife of the future Fire Lord. That tends to scare away the normal women and attract the women that want the fame and acclaim, to that end, Iroh's had to be very cautious with his love life. In hi younger days back when he was just another grunt in the United Forces he's had a few romantic dalliances, but they never lasted long as eventually who he's to become would get in the way one way or another. Despite these setbacks, he's is still optimistic on the love front, though time will tell if that optimism will pay off.